Beyond Form to Essence: The Mystic's Journey
.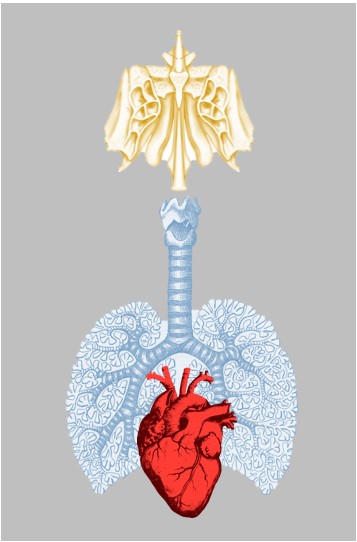 This three-day course, created and presented with Elissa Dell, is an invitation to explore, through the lens of craniosacral therapy, pathways to a clearer sense of the essence of our being. Aspiring to a deeper orientation to the Self, we may move our awareness beyond form to that essence and then rediscover ourselves in the richness of the fabric of that form. Becoming more fully embodied increases our vision and sense of Spirit.
This workshop draws on our long-term collaboration and many years of client work, encompassing a broad landscape of influences and experiential work.
Monica is a Craniosacral Therapist and UKCP registered Transpersonal Psychotherapist. She has a background as a musician and has been exploring the relationship between mind, body and spirit since her first encounter with Transpersonal Psychology in 1975. In practice in London for almost thirty years, she teaches postgraduate courses on various aspects of healing and craniosacral work, and also workshops on transpersonal psychotherapy

Elissa is a Craniosacral Therapist and has over ten years of teaching experience oat the College of Craniosacral Therapy in London. She also trained with Hugh Milne in Visionary Craniosacral Therapy and has assisted on his courses in Europe. She has a background as a painter. She is currently practising in London, teaching a Foundation in Embryology called 'Phenogenesis: The Process of Becoming Visible', and developing Post-graduate courses.
This workshop qualifies as Primary CPD for the Craniosacral Therapy Association (CSTA).
image by Elissa Dell
No bird soars too high if he soars with his own wings.
Date: October 30th-November 1st 2020
Time: 10am - 5.30pm
Fee: £295/£265 (early bird until September 18th)
Enquiries, Reservations and Bookings
Venue: Crista Galli, 52 Porchester Road, Bayswater, London W2 6ET
Please find map below