Thresholds, Cycles and Leaps of Faith
The symbol of a threshold can function like a portal, opening up a new and previously inaccessible way of thinking and perceiving. It can come to represent a transformed way of understanding, interpreting, or viewing something, which is key to the seeker's next steps. When we recognise and explore thresholds in our Transpersonal work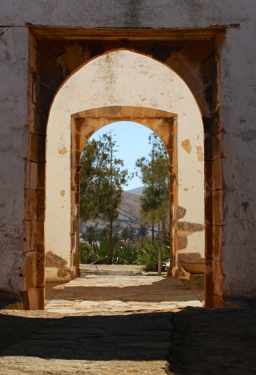 , we make new discoveries about our inner world. We can then subtly re-examine our cycles of behaviours and consequent past experiences revealing habitual patterns, which we can chose to transform
Thresholds can be found on many levels: physical, emotional, mental and spiritual. Sometimes we need to go back to earlier times in our lives and discover that a threshold has not be crossed fully so that we have an incomplete gestalt and some part of our development has been hindered. Working at a deep level of awareness, using the creative imagination, we are able to access this material and strengthen ourselves to move more forward in our lives feeling more integrated and whole.
Through this inner work, the way becomes open for making life-changing adjustments through naturally arising, well-grounded leaps of faith. This is a rewarding process at any stage of our development.
With a willingness to embrace the unexpected, we may even find the seemingly impossible comes to sit down beside us and take root.
During this workshop we can take an opportunity to go deeply into our sense of where we find ourselves at the moment, enriching our inner and outer lives and expanding our awareness of how we work as therapists.
We will use creative imagination, gestalt exercises and meditation to reveal the material just beyond our immediate awareness.
'In the universe there are things that are known and things that are unknown, and in between there are doors'.
William Blake
Dates: February 29th 2020
Times: 10am - 6pm
Fee: £95
Enquiries, Reservations and Bookings
Venue: The Rock Bank Transpersonal Centre, 50 Station Road, Cropston, Leicestershire, LE7 7HD
Please find map below