The Fluid Bone



An Online Workshop with Monica Anthony and Elissa Dell




part of the Bone Consciousness Series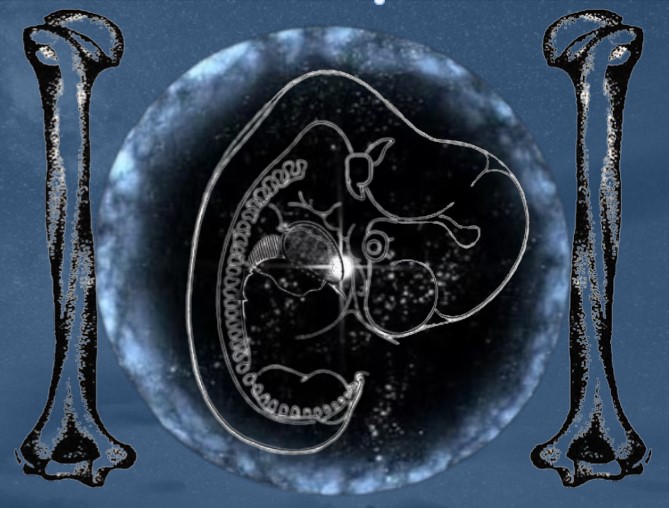 The concept of fluidity gives rise to creative change and transformation, often in unexpected ways and on all levels of consciousness.
With reference to embryology, focussing and imaging, we will explore the energy fields which hold helpful insights both for ourselves and our clients.
In this workshop for a small group (maximum 12 people), we offer an opportunity to deepen our perception of the nature of bone and its quality,
and to place it in our awareness through the concept of bone consciousness.
Monica is a Craniosacral Therapist and UKCP registered Transpersonal Psychotherapist. She has a background as a musician and has been exploring the relationship between mind, body and spirit since her first encounter with Transpersonal Psychology in 1975. In practice in London for thirty five years, she teaches postgraduate courses on various aspects of healing and craniosacral work, and also workshops on transpersonal psychotherapy.

Elissa Dell started training in Craniosacral Therapy in 1991 and has over ten years of teaching experience at the College of Craniosacral Therapy in London. She also trained with Hugh Milne in Visionary Craniosacral Therapy and has assisted on his courses in Europe. She has a background as a painter. She is currently practising in London and East Sussex, teaching a Foundation in Embryology called 'Phenogenesis: The Process of Becoming Visible', and other Post-graduate courses.
This workshop qualifies as Primary CPD for the Craniosacral Therapy Association (CSTA) and is listed on www.blueturtlecst.com
---
'Whatever you can do, begin it. Boldness has genius, power and magic in it.'
Dates: Saturday 25th and Sunday 26th November 2023
Times: Saturday 10am-5pm, Sunday 2pm-5pm
Fee: £150 (£135 earlybird before October 30th)
Enquiries, Reservations and Bookings
Venue: Online
Please find map below